We are specialists in trading chemicals.
The BC Chemicals GmbH had been incorporated in 1993 as Bauchema Handelsgesellschaft mbH ("Handelsgesellschaft" means "trading company"; 2011 change of the company's name) and therefore, succeeds in worldwide business for various customers since many years. We have a medium-sized family business with respectful business relationships to producers as well as customers with focus on Europe and Asia.
We work on a par with our partners.
As constant as well as reliable partner, we are directly integrated into the market and have been able to develop an established, specific expertise including an extensive, durable network. Hence, for our partners, we are able to guarantee effective, smooth and efficient sales and marketing or sourcing of fine and specialty chemicals, technical ingredients for plant protection as well as application-ready products.
We consult and support using our expertise and know-how.
Moreover, the BC Chemicals GmbH is able to offer various high-grade services due to their excellent educated and experienced employees in the fields of management, chemistry, process engineering and molecular biology as well as due to the company's know-how and the transfer thereof. We assure you our consulting and support starting from project planning via implementation through to establishment and optimisation of challenging chemical syntheses and chemical-technical as well as biological processes.
We provide excellent standard due to effort, integrity and accuracy.
We would be glad to support you with planning and realisation of audits, preparation of specific market analysis, feasibility studies and economic efficiency calculations. For this purpose, we are able to rely on our various individual contacts, mediate these contacts as well as find new contacts.
On the basis of our long-term business relationships to Asian chemical companies, we are happy to mediate between European and Asian companies or more precisely, support finding reliable collaboration partners as well as support chemical companies expanding into the Asian market especially China and India.
We work worldwide for our partners.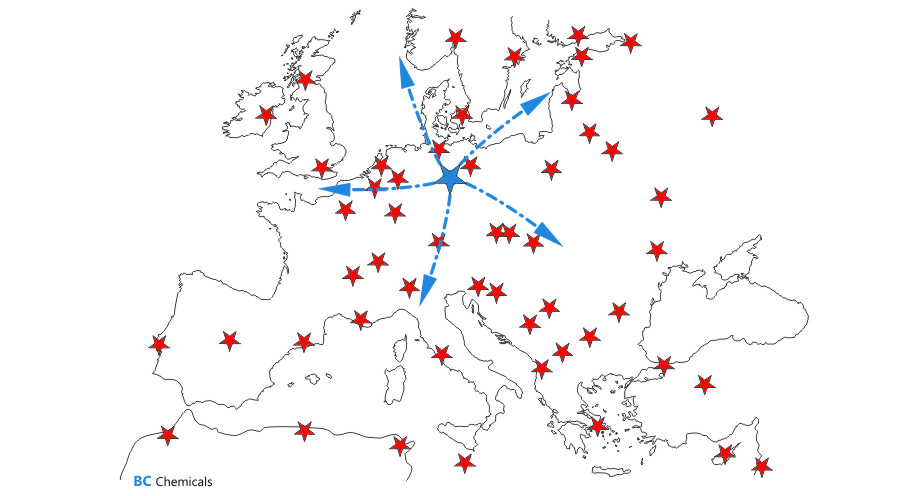 Our services are aimed exclusively at business customers.

The SP ChemScience Limited has been incorporated in Hong Kong to perform business activities like international trade, consulting and investments in Southeast Asia in particular in China. Thereby, an optimal access to the regional markets as well as smooth business processes are ensured.
General Manager: Dr. Peter Mueller
SP ChemScience Limited
340 Queen's Road Central
Hong Kong, SAR