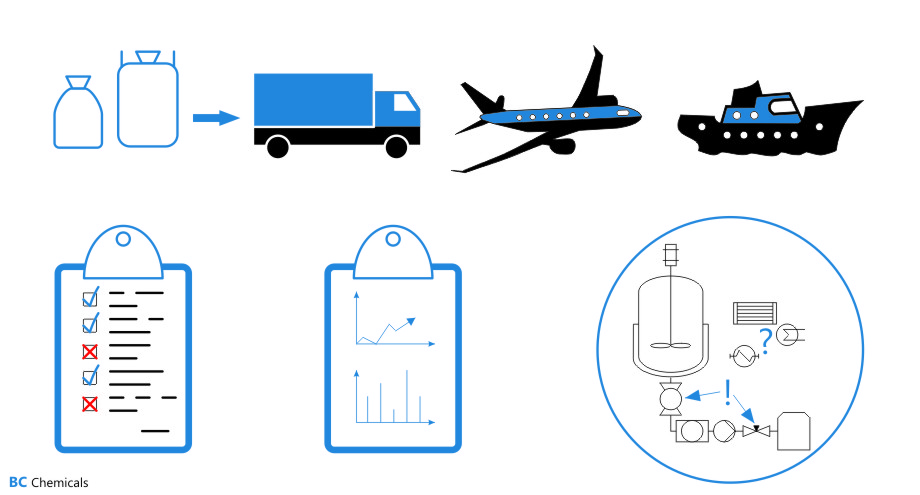 We offer high-quality chemicals and services at competitive prices.
We source and deliver active ingredients for agricultural chemicals, biocides, fine and specialty chemicals, unsaturated polyester resins as well as gelcoats to our customers world-wide. Moreover, we handle the complete coordination and organisation of all logistical matters like transport, warehousing and customs handling.
In the case you need an application-ready product, please feel free to get in touch with us. We will evaluate the production together with our European and Asian partners at once and will get back to you asap.
Due to confidentiality and customer protection, only a limited extract of our active ingredients, products and potential is published on our website. Thus, please kindly do not hesitate to contact us directly.